It's often said that 'nothing in life is free'. And while this might be true to some extent, it surely doesn't mean that you've got to spend money to get what you want.  For anyone that wants to upgrade their calling experience, CallApp has now made it possible to earn yourself a premium subscription simply by inviting your friends to join!
Yes, you heard that right! You can now get CallApp premium and enjoy not only an ad-free experience but also advanced communication features such as unlimited custom video ringtones, unlimited call recordings, as well as access to all profile views and calling insights without spending a single cent.  Oh, and did we mention that you'll also get more personalized attention from our support team and a faster response too?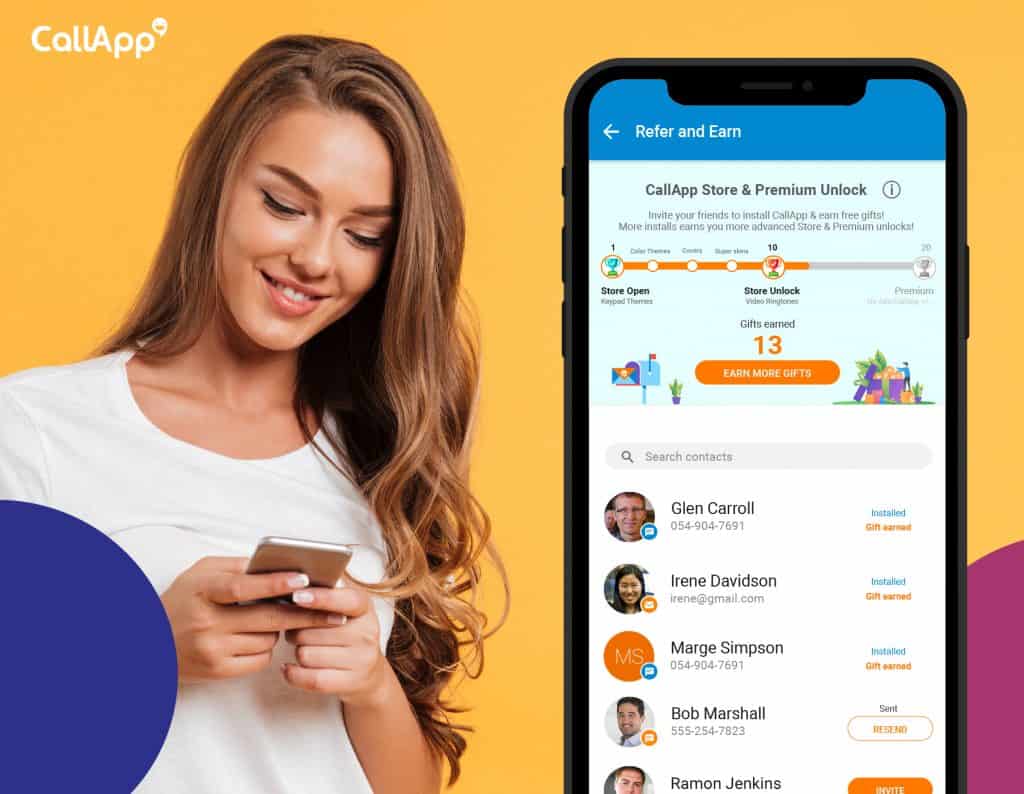 On top of upgrading to a VIP calling experience for free, you'll also be doing your friends an incredible favor by introducing them to CallApp! From the most advanced Caller ID technology to Call Blocking, Call Recording, as well as endless Call Customization & productivity features, we're confident your friends will be eternally grateful for inviting them to join the CallApp community. 
So how exactly do you invite your friends and start your journey to a FREE Premium subscription? Well, that's a great question!

1.Under the main menu on CallApp (to be found on the left of the app), you'll find a 'Refer & Earn' option. 
2.After you enter to 'Refer & Earn' you'll have the ability to start inviting your friends – simply press 'invite' next to their name. 
3.If they install CallApp from your invitation, then you'll earn points! With these points, you'll be able to unlock advanced features and store items. 
4.  Once you've invited 20 friends who have successfully downloaded CallApp, you'll earn yourself A FREE PREMIUM SUBSCRIPTION (you'll need to earn 20 points). 
What are you waiting for you? Make yourself one seriously lucky Premium user, and help your friends discover CallApp along the way too! For those that haven't yet joined CallApp themselves? Well, then we're here to invite you to do so too!