Today, we would like to introduce you to Dan Zarfati the legendary man in charge of everything support and customer service related. Without him, we're not really sure where in the world we would be (probably with a lot less than 100 million users). And if Dan has ever helped you out? Then you'll surely appreciate putting a face to the name!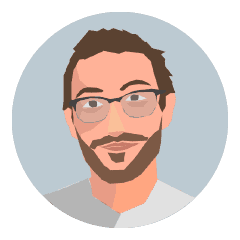 What's it like speaking to people from all over the world? Can you describe the experience? 
''I love it! Speaking with people all over the world is a unique chance to get to know different cultures. It also keeps me on my feet, since I have to make sure that I always answer in the most appropriate way for each specific person based on where they're located in the world'' 
—
What do you do when you're presented with an issue you don't know how to solve?
''I research. It's a win-win situation actually. If asking our R&D experts and Q&A team isn't enough to find a solution, it means we have a new bug.  And then once it's fixed, CallApp becomes an even more accurate, convenient and user-friendly application''
—
What would you say is CallApp's motto for customer service and support? 
''Satisified users are the basis for establishing a community that keeps on growing'' 
—
What do you love most about your position about CallApp?
''Thinking about ways on how to produce the most elegant and simple solutions'' 
—
Can you provide an example of a time when you helped a user solve a major problem? 
''There's far too many to count, haha. But let's just say that there are tons of people that thought they could never record a call again, and after a simple chat with our Support team, they were delighted to find out that CallApp could do it for them – ensuring that never forget any details from important conversations again.'' 
—
Want to have Dan's help to solve your problems (he's also an expert psychologist)? Send him an email at support@callapp.com