To be honest,  CallApp is just as surprised as you are about the fact that we somehow just keep on getting better and better. We're proud to share that an all-new version of CallApp has been recently released – and the features are truly not to be missed! 
What's included in this 'exciting new version'? Well, thank you for asking – we'd love to share the details with you! 
One of the main new additions is a new Refer & Earn system that allows you to get yourself a Premium subscription free of charge! All you've got to do is invite your friends to download CallApp! Every successful invite (a download through your invite) will earn you a point, and once you reach 20, then you'll become a Premium member! This is not only a unique way to upgrade to a more advanced calling experience without spending money, but it's also a great way to share your favorite app with your closest friends. 
Another feature added to the latest CallApp version is 'Who Viewed My Profile' which allows you to see who's checking you out at all times. With a Premium subscription, you can unlock all your profile views and enjoy the advantage of knowing who has you on their radar.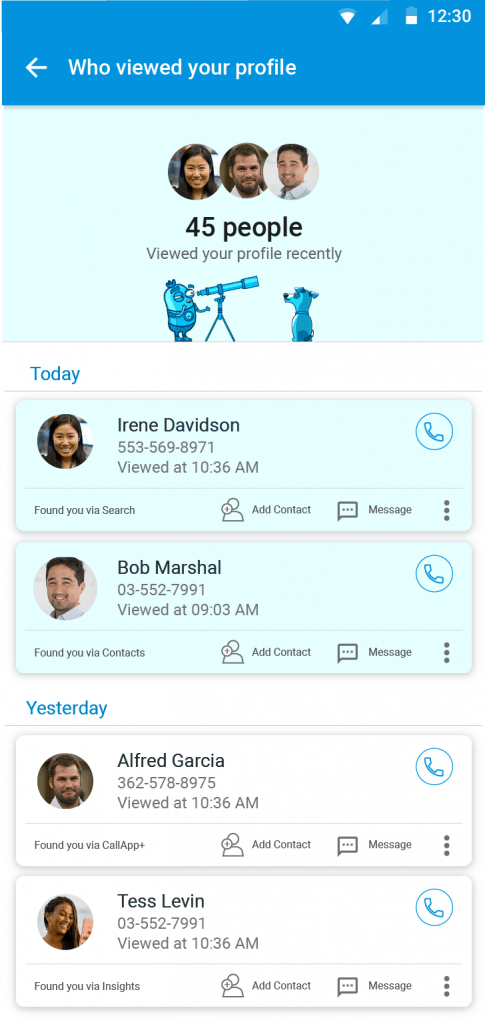 And since CallApp is also commonly known for helping its millions of users save time while communicating, we've also come out with unique new productivity features to save more time than ever before! With a Post Call Card and Long Tap option – you can now perform just about any communication action in one single click, without searching or thinking twice.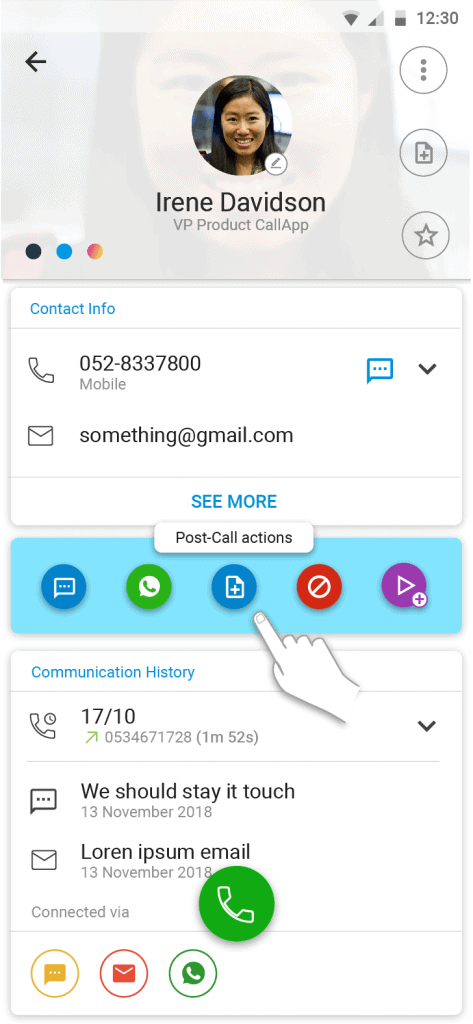 Make sure you've downloaded the latest version of CallApp to get the full communication experience.