The problem of robocalls and spam calls are at an all-time high, meaning that you need to install CallApp and protect yourself against this danger has never been so vital.
Earlier this year, ZDNet came out with a frightening article which assessed the statistics of robocalls in 2018. Taking their information from the Caller ID App Hiya, they reported that "Consumers in the US received a whopping 26.3 billion robocalls in 2018, which was 46 percent more than that the total number of robocalls in 2017."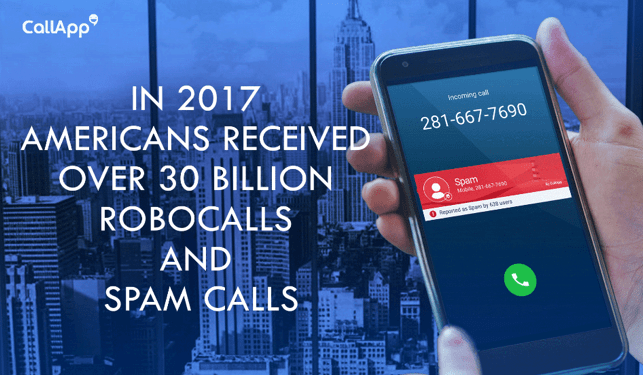 Stop and think about that for a second– 26.3 BILLION robocalls, and that is only looking at one country! They continue to assess the dire situation
YouMail, another robocall-blocking service, stated that the robocall numbers in 2018 were even higher. The company reported an estimated 47.8 billion robocalls in the US in 2018, which shows an increase of 56.8 percent compared to 2017.
Assessing these statistics in more detail, the data revealed that 37 percent of these calls were scams that included student loans, health insurance, tax scams, business scams, and warranty scams while the other 60 percent were legitimate and included telemarketing calls, reminders, and alerts.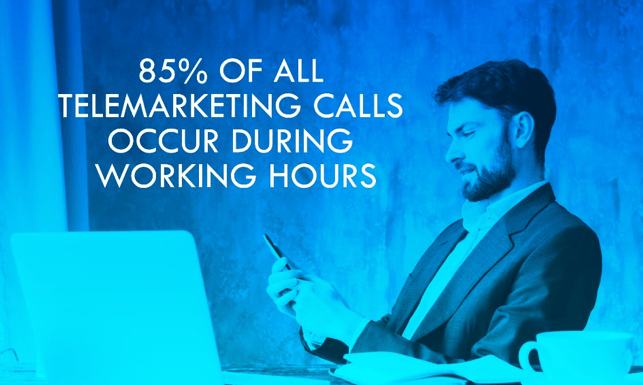 Why is this upward trend increasing at such a drastic pace?
According to YouMail employee Alex Quilci, "If you don't answer the phone the robocallers have to work harder, so they generate more calls. It's a death spiral."
This data is more than enough for us to wake up and smell the roses- Robocalls have become a legitimate threat to phone users' safety. It is a trend which does not seem to be slowing down anytime soon and one which has to be tackled by individuals on a daily basis.
So, what is the solution we offer you? CallApp's number one aim is giving our users a level of protection against robocalls that are above any other Call Blocking App in the industry. We realize the danger of robocalls, and our team has worked tirelessly to combine or tech capabilities, our large database, and our creative techniques to give our users the ultimate call blocking app.
But what exactly is so unique about CallApp's Call Blocker that makes it stand head and shoulders above the rest?
We have the largest number database in the world with 3 billion numbers which give us a head start. Furthermore, our Common Spammers feature has already marked suspicious numbers known to be guilty of spam calls- giving our users instant primary protection from the common fraudulent callers on this list.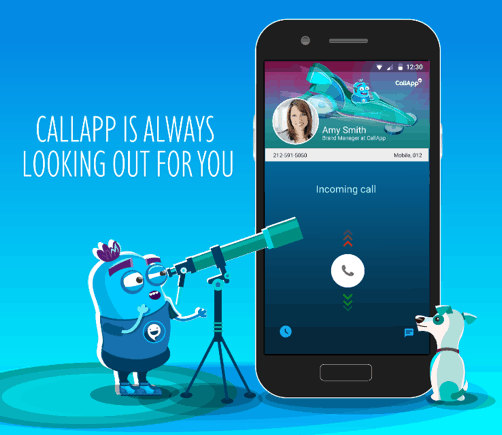 CallApp's Block List is an added Call Blocking feature which allows you to add a contact or new number to a list with the click of a button.
An additional feature with Block List is the possibility to block any numbers that start, contain, or end in the same series of digits. This is useful if you wish to block numbers coming from a certain city or country as well as businesses.
Last but not least, we have a feature that allows you to block phone calls from private and hidden numbers instantly. We all know that one method used by robocallers or telemarketers is to call through hidden numbers, so this is yet another method we apply to help you tackle robocalls.
With these various Call Blocker methods, CallApp ensures the highest level of protection against the trend of robocalls that has swept the nation. Download CallApp and let us help you guard your privacy, security, and peace of mind.