We may all be of different political, religious, or intellectual beliefs, but there is one thing every single one of us can agree on- there is nothing more annoying than receiving spam calls. Those unsolicited calls that ring and ring. Bugging us dozens of times a week and taking away from our precious time, they are the plague of modern society, and it's only getting worse.
According to several sources, spam calls grew by a frightening 300 percent in 2018 with something like 17.7 billion spam calls recorded worldwide by one company alone.
With these frightening statistics, and with the trend only increasing, it has become vital to take steps to protect yourself against spam calls.
CallApp is the ultimate tool to completely delete spam calls from your life. Let's find out exactly how you can block spam calls on your Android device and never deal with spam calls again.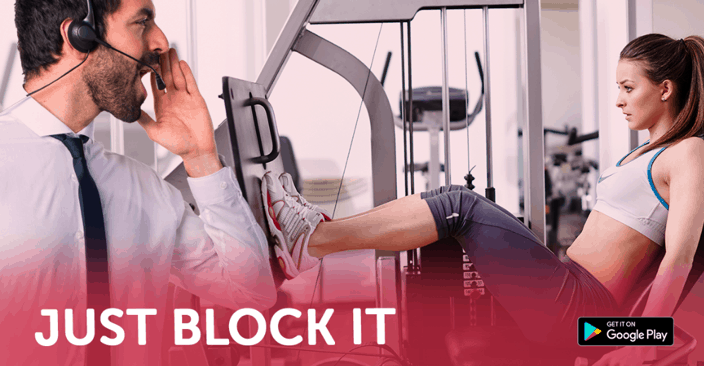 Methods of Blocking Spam calls
If you are an android user, you need CallApp, an app that not only makes the blocking spam calls process as easy as can be but is also tailored to our user's desires.
CallApp offers a range of ways you can take control and decide who gets to contact you.
Common Spammers: One feature we offer our users is blocking common spammers. If any number is marked as a known spam caller, they go on our common spammer list. We give our users the option to instantly block this list which gives you primary protection and is the first step to block spam calls.
Block List: Our Block List feature gives our users the ability to add any of their contacts, or any new number to a list of blocked numbers. If you ever feel a certain contact is bothering you, or you notice a certain unknown number who is sending spam messages or calls, you simply enter it into this list, and it is blocked immediately.
Another feature included in the Block List is the ability to block numbers that start, contain, or end in the same series of digits. This allows you to block numbers coming from a certain city, country or business.
Private or Hidden Numbers: Our private and hidden numbers feature adds an added level of protection against spam calls. What this feature entails is the ability to block phone calls from private and hidden numbers instantly. Many spam callers call from an unknown or hidden number in their efforts to reach you. By blocking private and hidden numbers, you are tackling this trend head-on.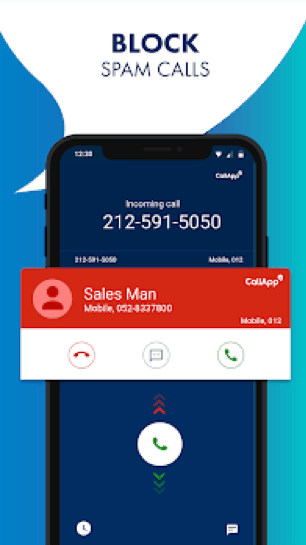 Why CallApp's Call Blocker Takes is to the Next Level
Although there are a number of call blocking apps available, none tackle spam calls quite as efficiently as CallApp. This is because at CallApp we combine our tech capabilities, creative ideas, and the largest database out there to create the most wholesome spam call blocker on the market.
Our number database consists of a whopping 3 billion numbers, making it the largest on the market and the most competent at recognizing common spammers.
Furthermore, combining the database with our creative features gives us the information and techniques to build an incredibly advanced spam blocker for Android users.
At CallApp we not only provide our users with the ability to block calls, but we also give them different ways of handling blocked numbers. Once you have decided to block a call, you have two options of dealing with them: hang up or silent. Choosing 'Hang Up' means the call does not even come your way, choosing 'Silent' allows the call to come through, but it is silenced. In this way, we give you the opportunity to record these spam calls and help us track who is a common spammer and protect other Android users.
Why It's Worth It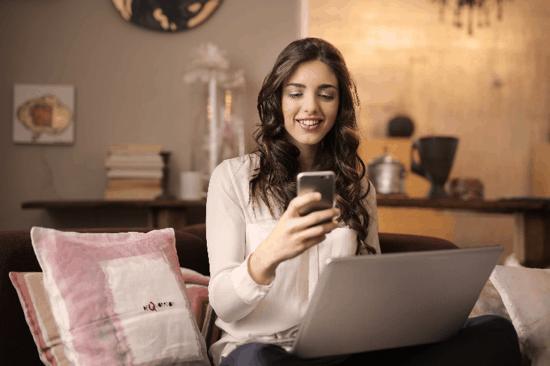 It is not hard to explain why having a Call Blocker in today's day and age is absolutely vital. Spam Callers are at a new height and they are looking for ways to target the vulnerable. With CallApp, you will never be put in a position where spam callers can take advantage of you again.
With our various advanced features, we give you the ultimate level of protection and ways to deal with spam calls.
Join CallApp and enjoy your new peace of mind that comes with spam-free living!